About Us
Auton's vision is to strengthen human by technology. Product "Eyeton" strengthens the vision capability of human by remote presence from one place to anywhere.
It is a smart solution to centralize all machines and meters to one place without modifying any components in the factory. It's an IOT wrap over the machine, meters, indicator, panels which take video feed of all critical applications and centralize it to a single screen. We provide affordable low-cost good quality automation solution for all kind of factory, industry. Our engineer visits the client location and install our devices and provide rental data monitoring of your machine as well as controlling without reaching your factory.
Pricing
₹ 5

/hour/meter
INDUSTRIAL METER READING
4 meters
Remote live monitoring
SMS alerts monthly
Unlimited Email Alert
Hardware installation
Server maintenance and management
Website maintenance
Customer care support
₹ 8

/hour/machine
INDUSTRIAL MACHINE CONTROL
4 machines
live monitoring of machine status
remote machine control
Scheduler machine control
Hardware installation
Server maintenance and management
Website maintenance
Customer care support
Product Features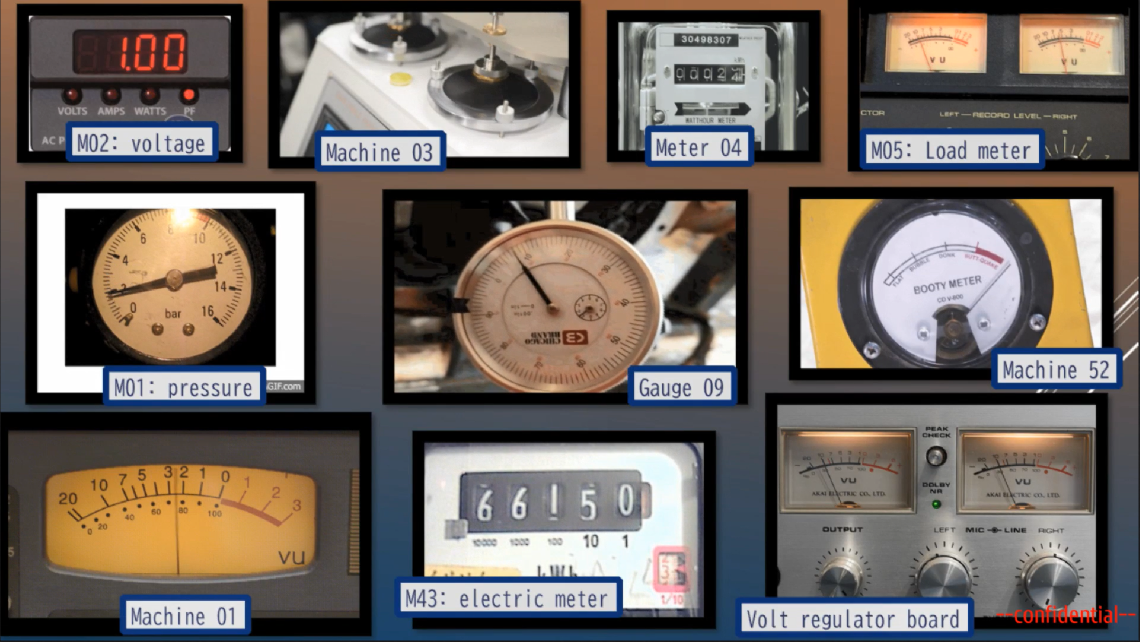 Remote Data monitoring
Live monitoring of running machine or device having any kind of digital or analog meter. Without opening device or changing in machine, our Eyeton capture data from video stream. Our AI based software; we extract reading from video frame into digital numbers.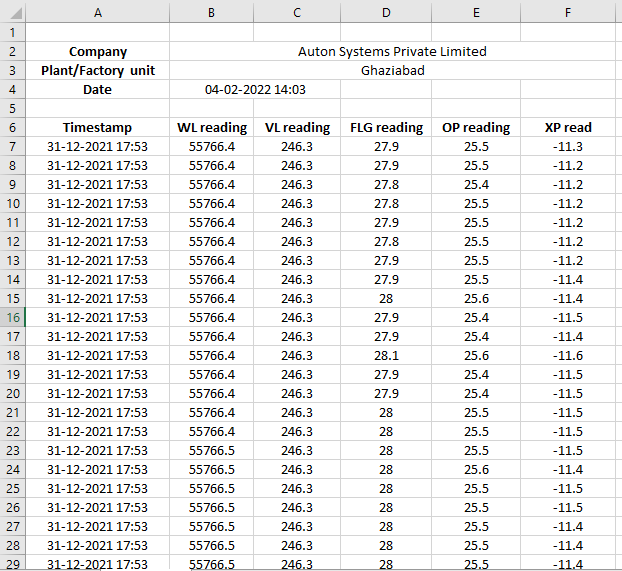 Data Logging
Monitor any kind of machine or device who have digital or analog meter on it. Our intelligent device captures the data and store it for data analysis and monitoring purpose.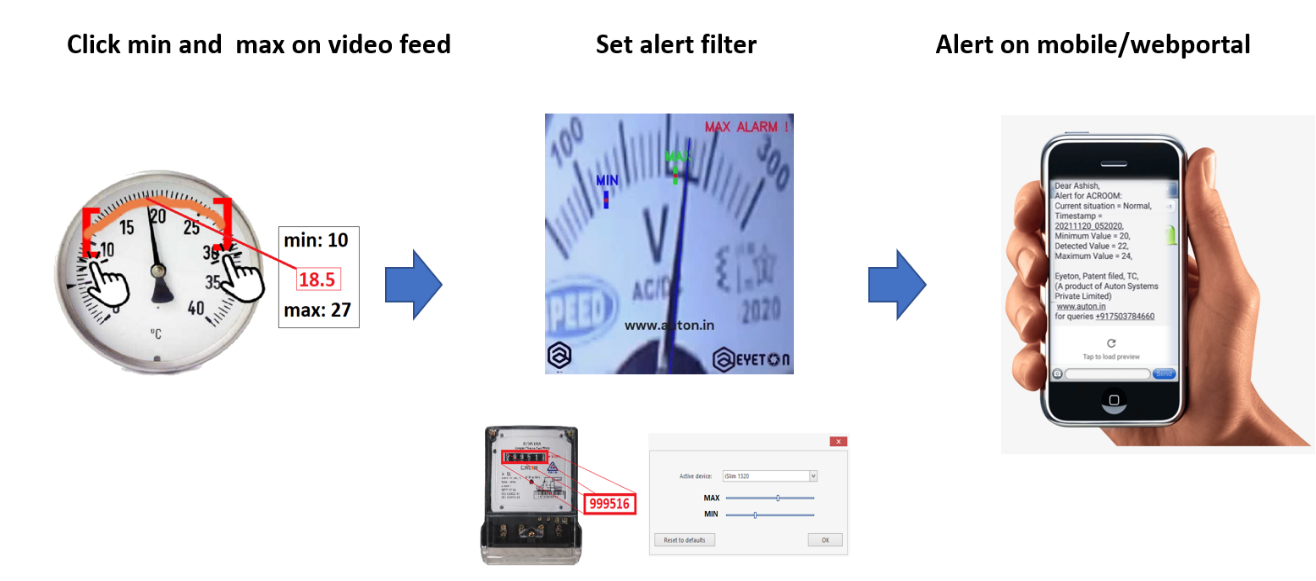 Smart alert
Using app/PC, User can set minimum or maximum limit of machine. Based on live data monitoring, if it exceeds that limit, mentioned users will receive alert SMS or Email or Buzzer sound to protect machine or process of production.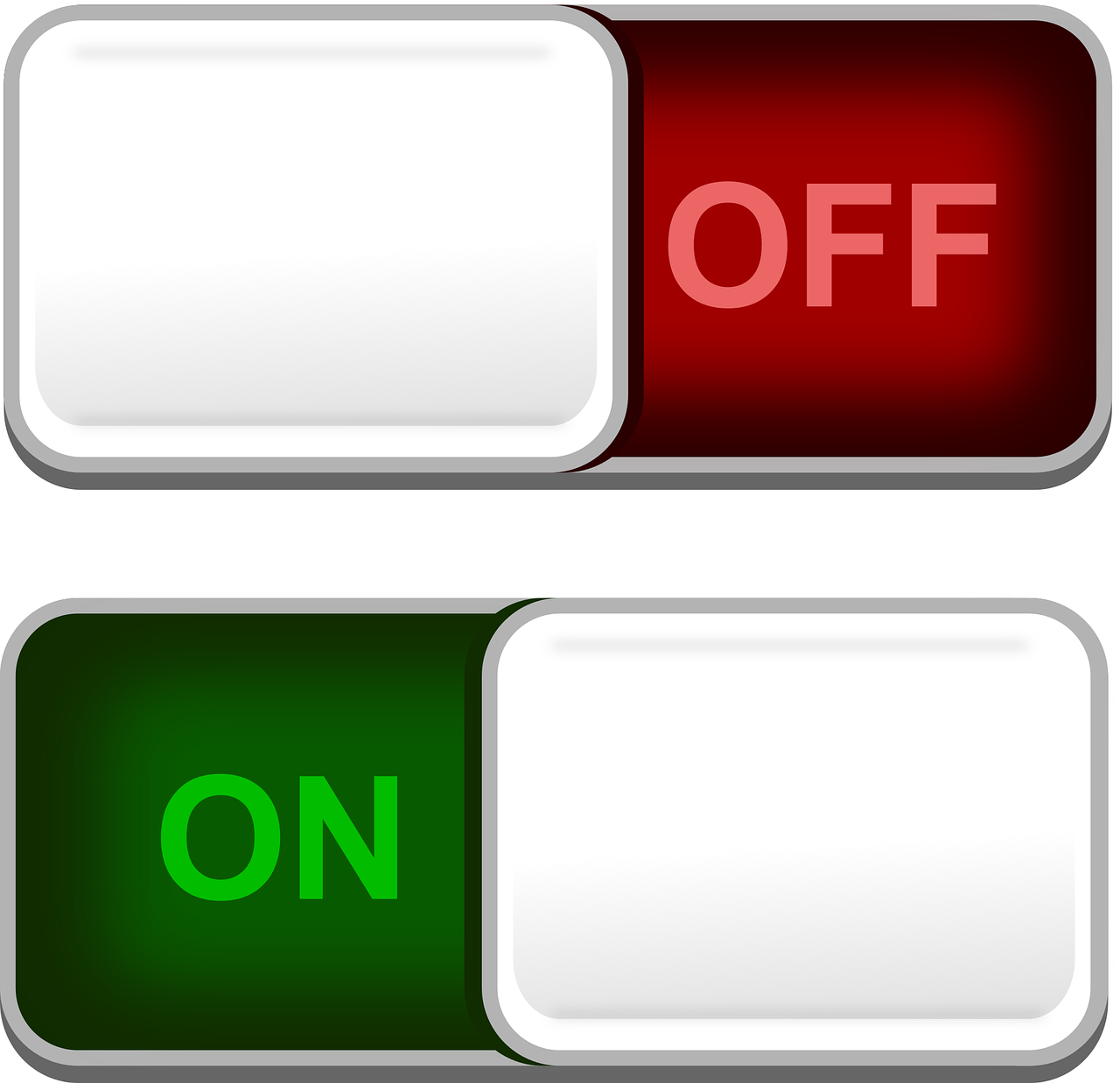 Control & monitoring
User have full control to turn on or off any kind of industrial machine remotely using app or PC. We provide our control unit system which sense the power input taken by machine and inform it as device status.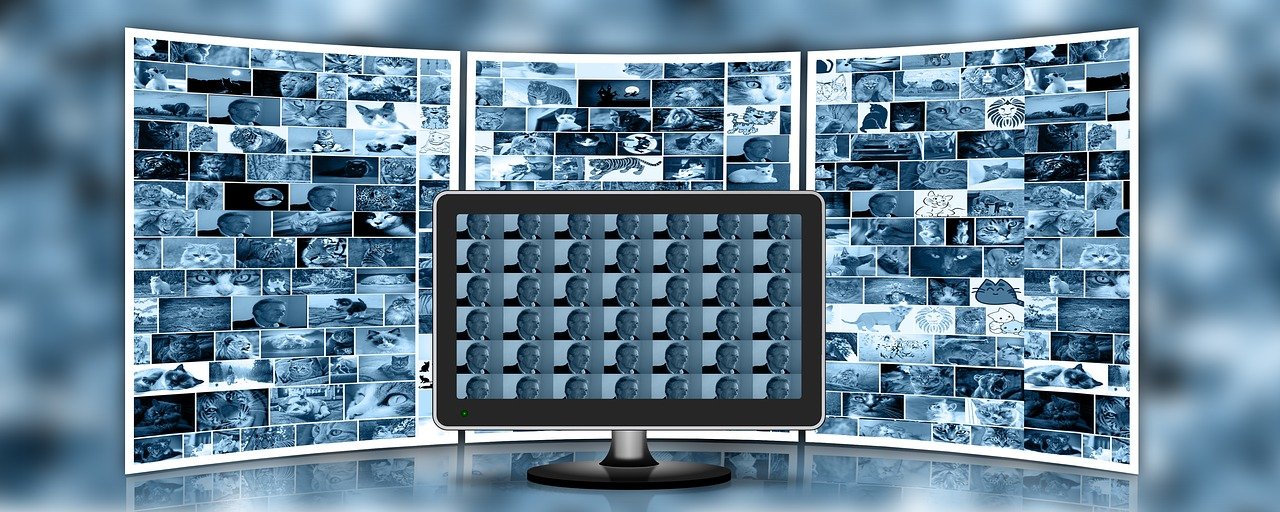 Video monitoring
To prevent any kind of false trigger or safety of work, we provide live streaming of the machine readings so user get for sure of data capture by our machine any time. User can also record the machine video data for future purposes.
Network buzzer
We provide portable network sound alert system, which user can setup any where in the industry to get extended alert sound of machine/process malfunctioning.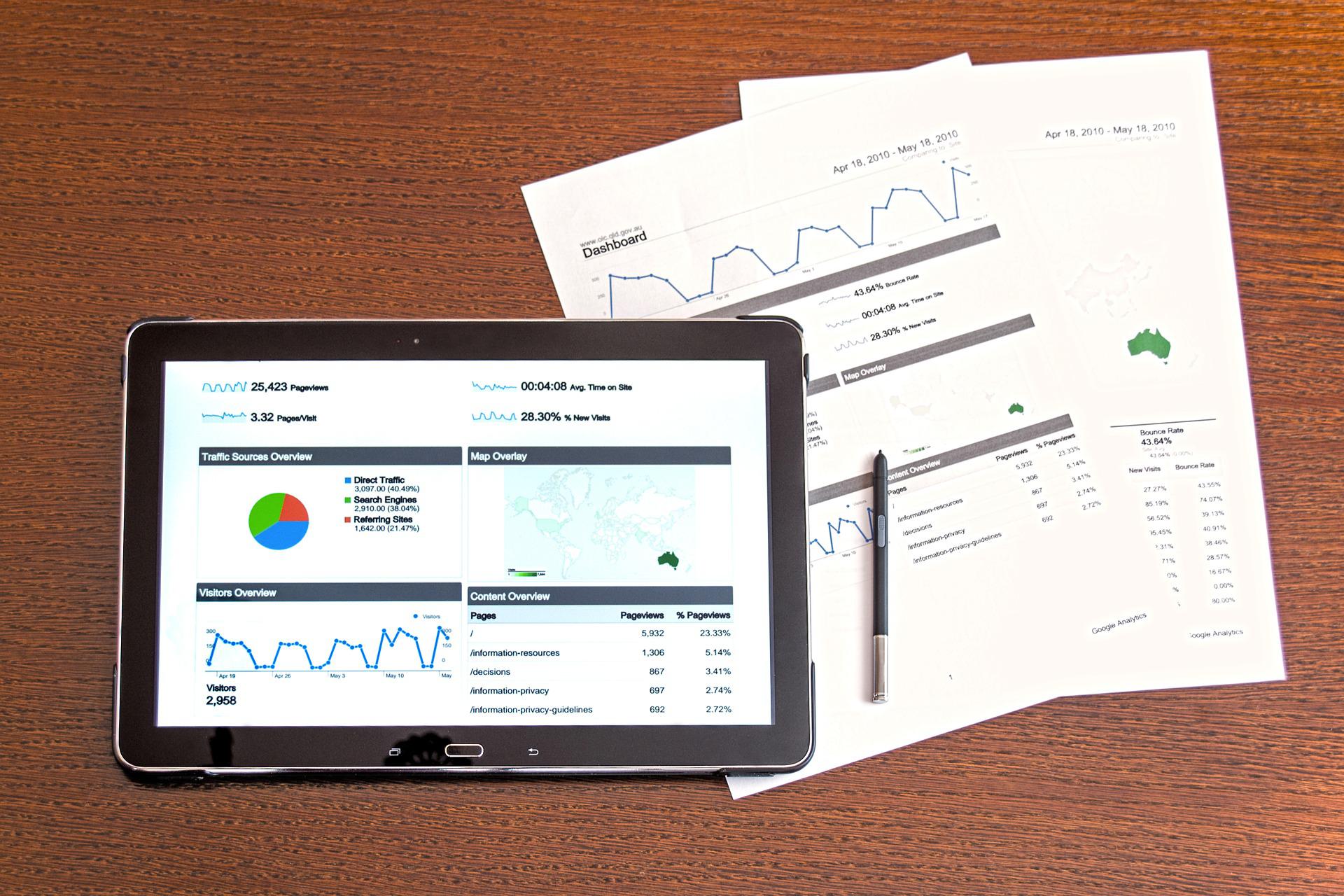 Report generation
Our system generates compile report of remote data and control based on data monitor which provide user exported compiled pdf or excel data.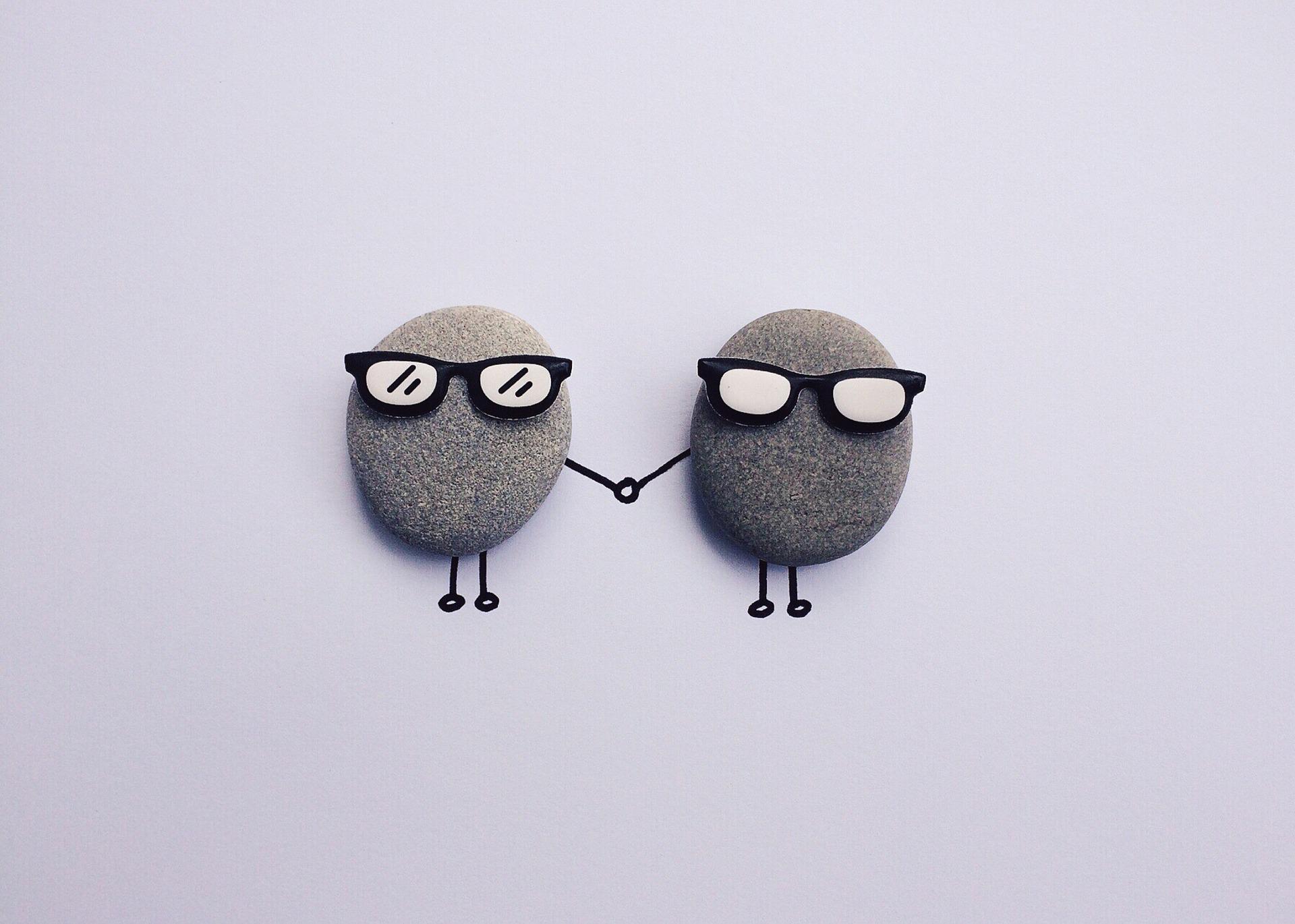 Customer support
Full customer support to user and remote monitoring of device. Our Engineers will work with you to secure machine control and monitoring issues. On demand factory/industry visit to resolve issues.
Contact
Auton Systems Private limited